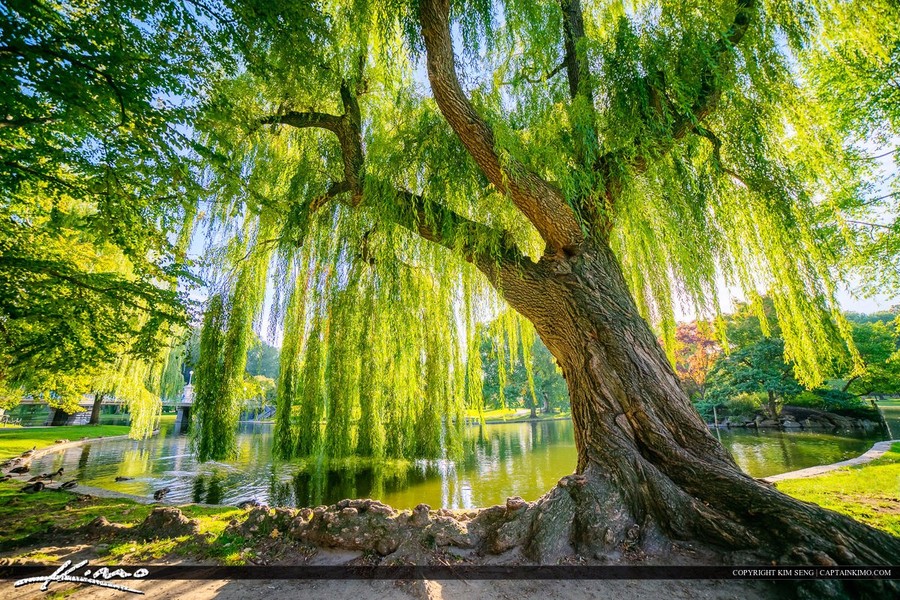 Mrs Evans - Class Teacher Mrs Bird - TA Mrs Seagrave - TA Nrs Michaels - TA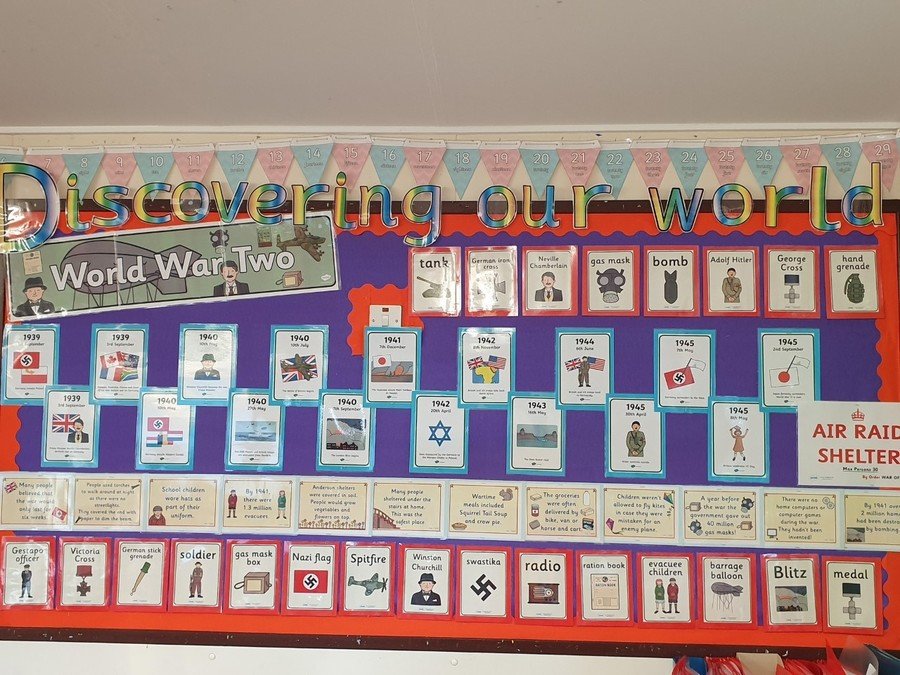 This term in Willow, we have been enjoying learning about World War 2. We learned how and why the war began, evacuees, rationing and the Blitz. The children have also created some FANTASTIC homework where we have learned morse code and about our family history during the war.
In guided reading we are reading 'War Boy' where we are following Michael's life during WW2 and his everyday experiences in Lowestoft. As our class story we are reading Michael Morpurgo's The Amazing Story of Adolphus Tips which is following the life of Lily Tregenza during WW2 in Slapton where she has had to leave her home so soldiers can use their beaches for practise of the VD landing. Her cat Tips disappears, she makes friends with local soldiers and her family take in a Townie. We look forward to seeing where her journey takes her.
We created our own Blitz art which is up on display in our classroom.
The children were given the choice whether to paint or pastel their back drop, then they cut their city silhouette out of black sugar paper which they stuck on and finally, most children chose to stick strips on yellow paper on as search lights.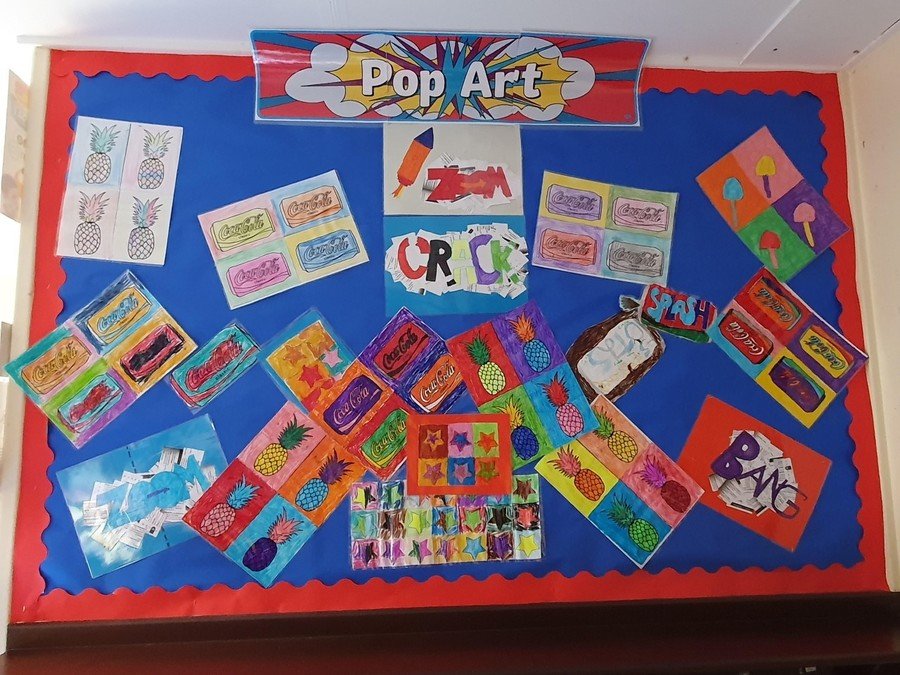 During week 1, each class was given a different art movement from a different period in time. Willow Class was given 'Pop Art!' We really enjoyed learning about when it started, why it was popular and especially about Andy Warhol and Roy Lichtenstein. The children were given a choice to re-create a piece of artwork from either of the artists and as you can see, they did a fantastic job!
Children that chose Andy Warhol were either given a repeated pattern or they created a repeated pattern and coloured it in very bright colours. Children that chose Roy Lichtenstein chose an onomatopoeia, coloured and cut that out, created a background using cut out pieces of paper and put it all together.
Our topic in Maths is addition and subtraction. We have been using objects and pictures to support our learning to create real Maths experiences. The children were able to choose objects they wanted to use to represent number bonds to 10. They will use this learning to support mental calculations.
In PE this term we have been improving our fitness! PE lessons have been challenging with a mixture of long distance running and circuits. Here are some photos of the children working on various skills such as squats, burpees, shuttle running and step ups during a circuit session!
WILLOW CLASS 2018 - 19
SOME PREVIOUS LEARNING
This term in our indoor PE we are looking at balances and sequences. We practised balances on our own and explored balances as a group to help children get into correct positions. We discussed how important our tummy muscles are for moving and staying in a certain balance. The children were allowed to choose balances and recreate them with a partner. They have been working really hard and look what they managed to perform!
In music, the children were learning how to play the trombone, trumpet and the baritone. They picked it up so quickly and I was impressed with their playing skills in the brass assembly they put on for us!
During term 1 and 2 we will be cooking cottage pie. We have already looked at the different ingredients and discussed the different cooking techniques at that might be used. Miss Smith cooked us some meat and vegetarian cottage pie and we also had some shop bought versions too! We had a chance to smell, look and taste them to help us decide what we wanted to make next term!
Then we had a chance to cook our cottage pie! The children chose groups on what they wanted in their cottage pie, some with mince meat, others with Quorn, some with mushrooms and some without. The children listened well and enjoyed their day of cooking and have a delicious pre-lunch time meal!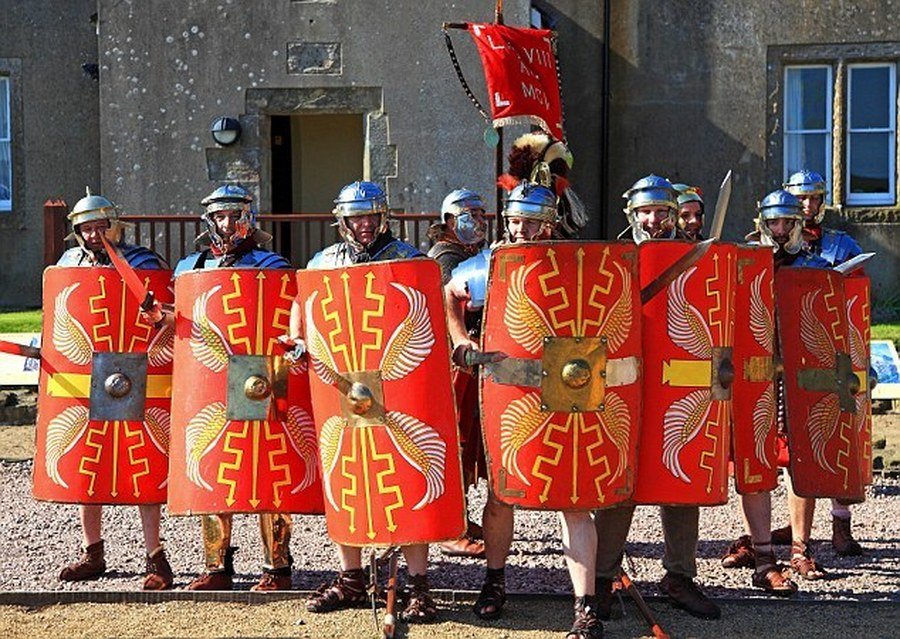 During term 1 we have been learning about the Romans! We have learned about their daily life, invasions, food and drink, battles, roads and the soldiers! We have thought about how our lives are similar and different to today and were shocked that it was over 2,000 years ago! We even learned about different attack and defence tactics and practised ourselves.
During our first week back, we learned about different designers such as Gucci, Louis Vuitton and Christian Louboutin. We looked at their different fashion styles, how they designed them and discussed what we liked and disliked about them. We then had a go at doing some designing of our own, drew our own shoes and created our own. On Friday, for assembly, the children got into groups and were given bin bags and sellotape. Their task was to create some fabulous clothing and I hope you agree that they were pretty fabulous!
To help settle back into our learning we decided to play some games! In week 1, we played some Maths games which showed off our problem solving skills, logic, quick thinking as well as using maths skills such as times tables, doubling and halving and number bonds.
WILLOW 2017-18
SOME PREVIOUS LEARNING
Design Technology - Mechanical Toys
In DT this term we have used our Science and Geography for inspiration! We were given the task to raise the profile of endangered animals and decided to do this through mechanical toys. The children learned about cams and followers and how they could experiment with movements. The children researched in ICT the animal they would like to highlight, designed their toy and background. The children were given boxes, dowling, paper and cardboard and shown some ways to join the toys together but had to problem solve in their pairs to create their own toy!
Children had to saw wood, measure, cut, glue and work out how to make their toy work! I was so impressed with their creations and I hope you are too!
In Science in term 4 our topic has been Animals and Habitats! We have been learning about different animals, their classification, how they have adapted to their environments, endangered animals and conservation. Because of our wonderful topic, we decided to book an exciting trip to Marwell Zoo! We had a chance to look at all the different animals we have been learning about and have a better understanding of their future survival. We had a fantastic day and here are some photos of the animals and children.